How to configure UEFI on the Vault
UEFI Overview
UEFI is an acronym for Unified Extensible Firmware Interface. It is a specification that defines a new model for the interface between operating systems (OS) and platform firmware. It is a replacement for legacy BIOS. More information may be found on the UEFI Forum website at: https://uefi.org/
Recent updates to some OS software have introduced incompatibility between the default installation of the OS with some of the Vault hardware platforms. Setting the BIOS mode on the Vault to UEFI eliminates some of these issues. The article below will detail how to set the BIOS mode to UEFI.
Changing BIOS mode to UEFI
Verify that the Vault is powered down
Verify that the monitor is connected
Verify that the USB keyboard is connected
While powering up the Vault, press "DEL" key
Verify that the system boots into the BIOS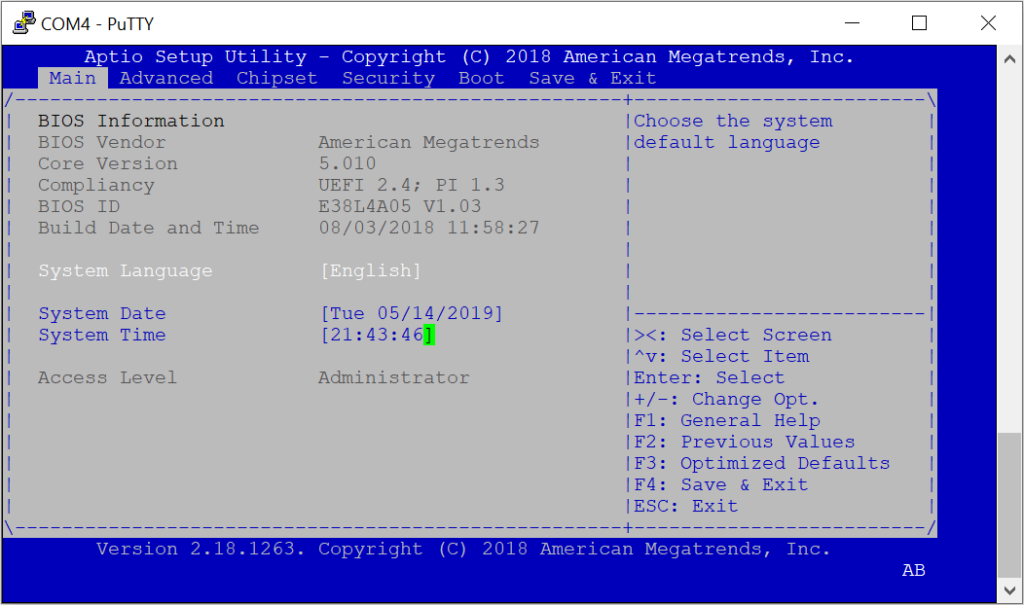 Select the "Advanced" tab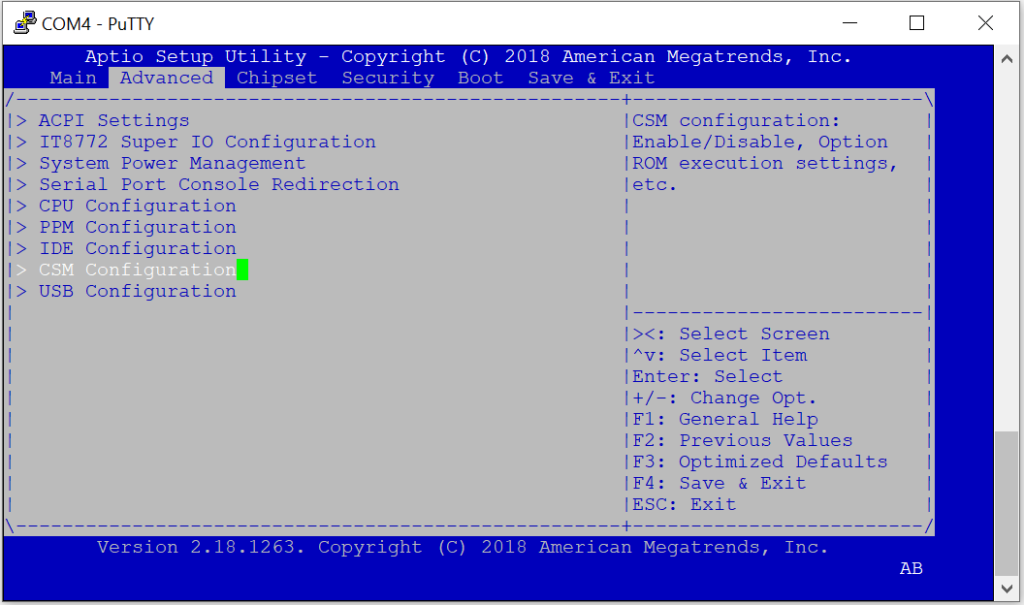 Select "CSM Configuration"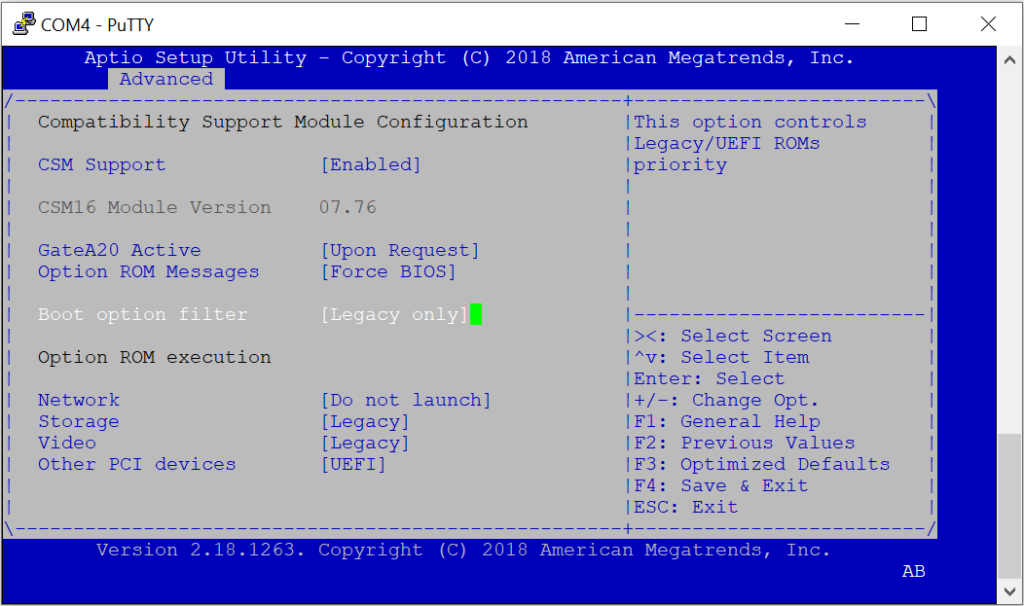 Select "Boot option filter"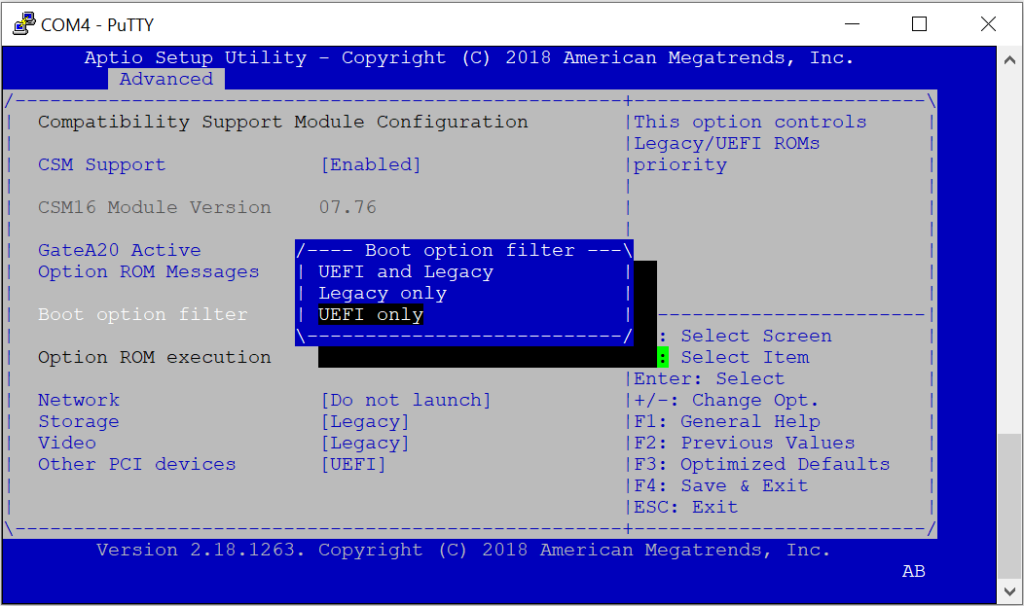 Verify the Boot option filter menu is displayed
Select "UEFI only"
Press Return(Enter)
Press "F4" to save and exit the BIOS
Power off the Vault
At this point UEFI mode is enabled. See the specific installation guide for the desired OS.
If you experience any issues, please feel free to reach out to: support@protectli.com.