How to Install the Included M.2 Heatsink to the VP4600 Series
Overview
Included with the VP4600 Series Vaults is an M.2 heatsink that helps dissipate heat from a M.2 SATA or M.2 NVMe SSD. This allows for lower operating temperatures and a longer SSD life span.
If a VP4600 unit is purchased with a M.2 SATA or M.2 NVMe SSD, this will be installed by default. If you are installing your own M.2 SSD, you will need to install it yourself.
The first iterations of the VP4600 series did not include a heatsink, and the chassis will not support the heatsink. You can determine if the version of your VP4600 supports the heatsink by referring to the label found on top of the memory slot. Ver 3.00 supports the heatsink. Anything below Ver 3.00 will not. All Ver 3.00 VP4600's will include a heatsink. The picture below shows where you can find the Version number.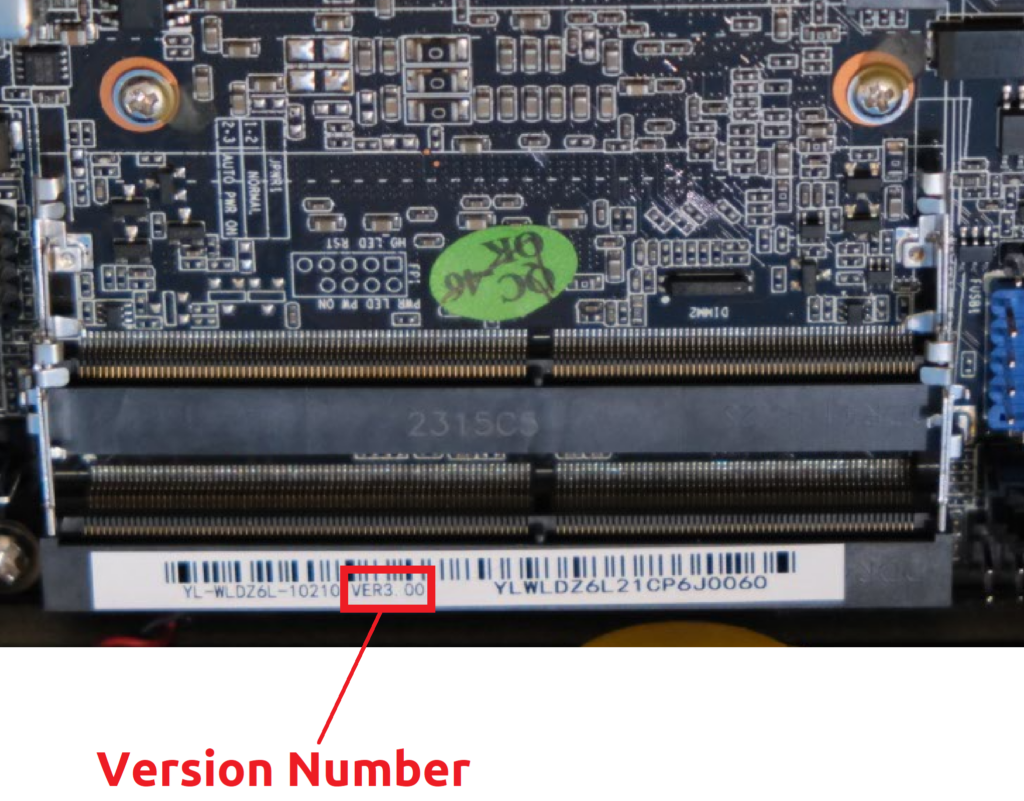 Components
Proper installation of the heatsink requires the following components:
The heatsink
Thermal pad
Mounting screws (x2)
M.2 SSD
Philips-head screwdriver with a relatively thin neck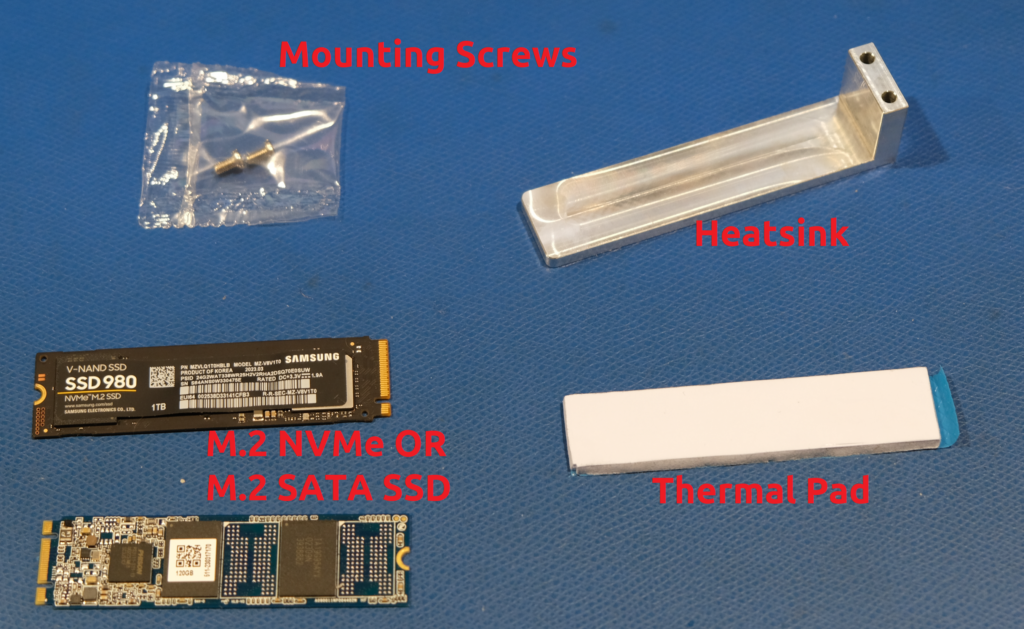 Process for Installing
We will explain a step-by-step process for installing the heatsink alongside the SSD. If you'd prefer a video tutorial, one will be at the end of this article.
Install your M.2 SATA/NVMe drive into the M.2 SSD slot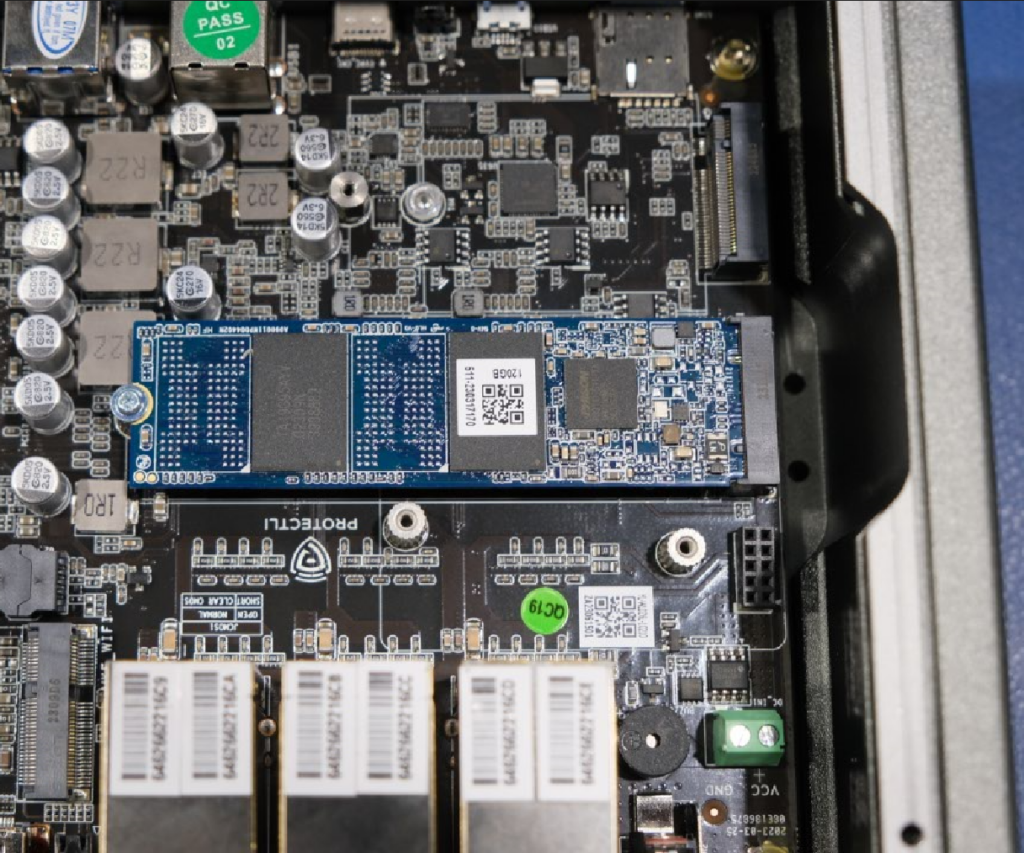 Place the thermal pad on-top of the SSD (make sure to remove the plastic covers on both sides of the thermal pad)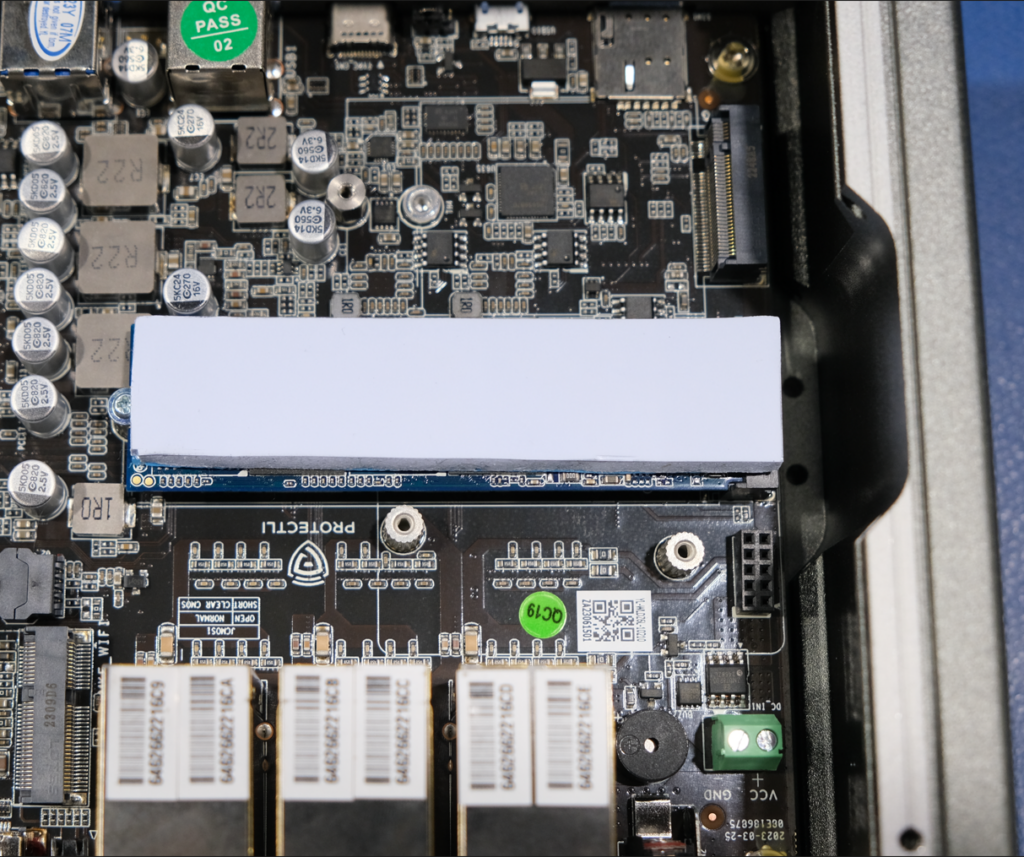 Place heatsink into the slot on the chassis, verify the heatsink is making contact with the thermal pad on-top of the SSD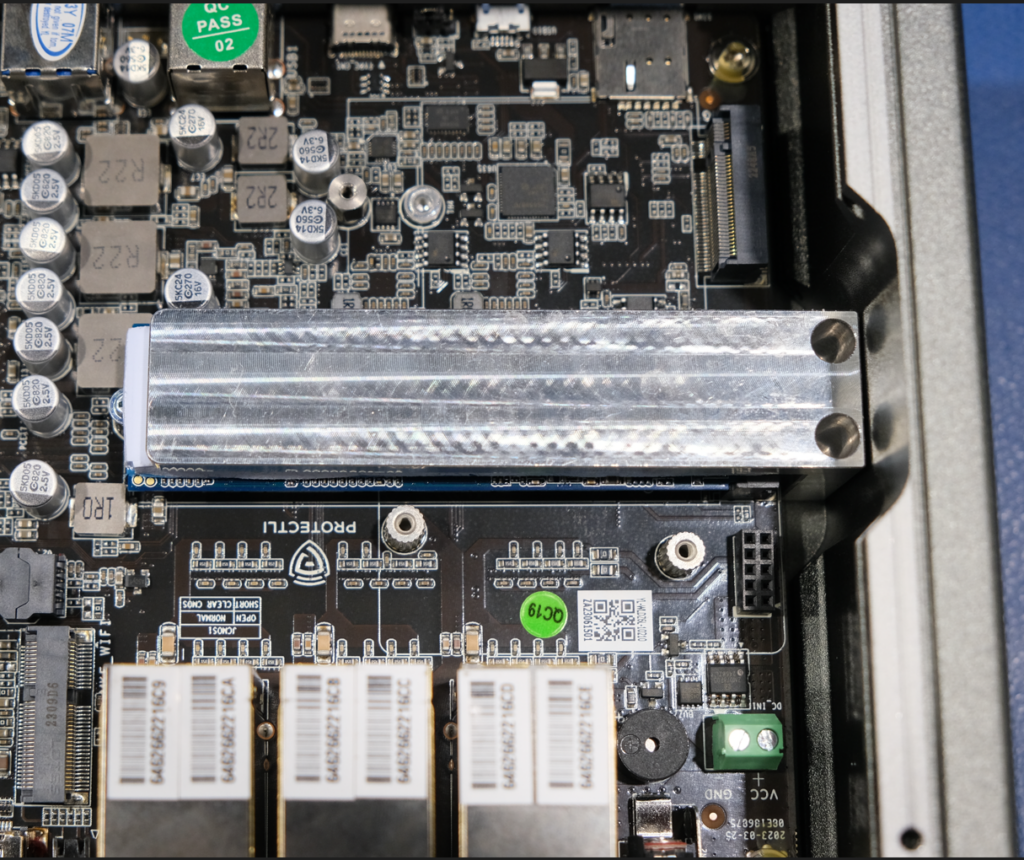 Screw heatsink into place using Philips-head screwdriver with the included mounting screws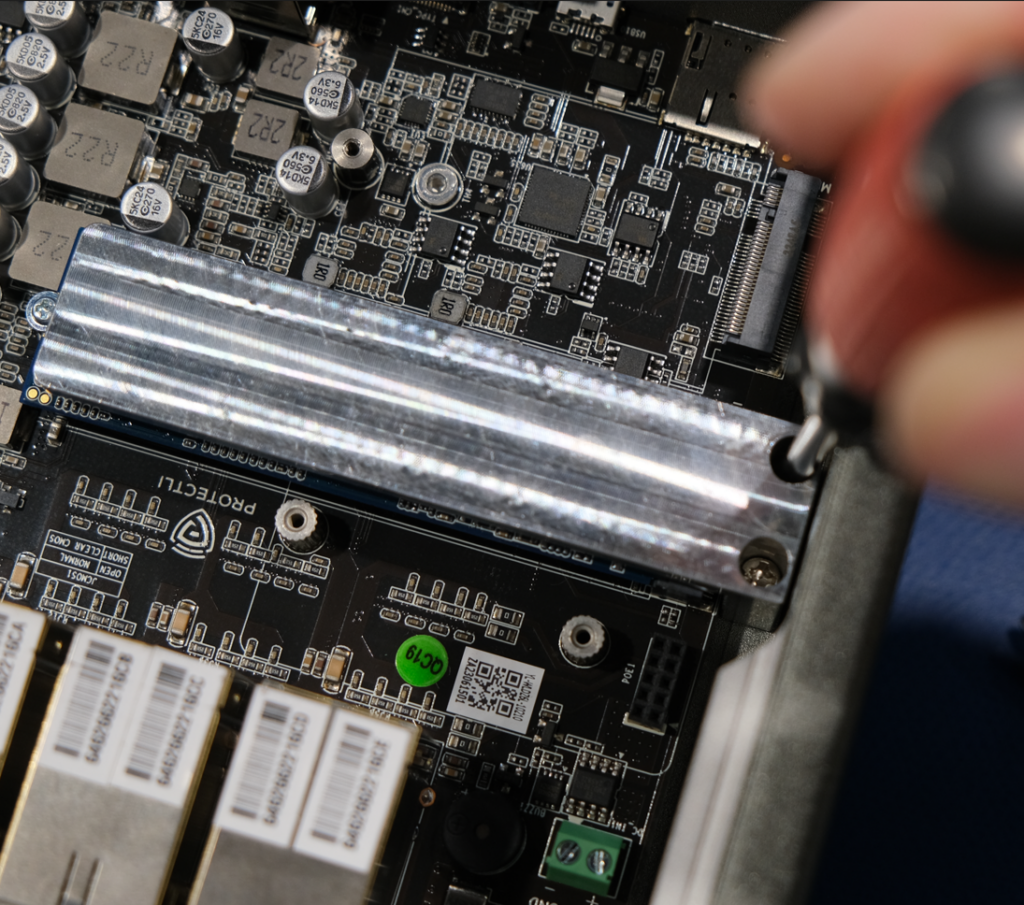 Verify heatsink is fully tightened down
Video Tutorial
If you run into any trouble along the way, feel free to reach out to us at support@protectli.com