How to Install Windows 11 on the Vault
Overview
The Vault is a network appliance and the most popular applications have been network-oriented, such as firewalls, routers, and hypervisors. However, the Vault can serve as a general-purpose PC as well.
One of the security features of Windows 11 is that, by default, a Trusted Platform Module (TPM) must be present in order to install the Operating System (OS). This article will show how to install Windows 11 on the Vault including a method to bypass the TPM requirement.
Please refer to the Windows 11 System Requirements for more details. https://www.microsoft.com/en-us/windows/windows-11-specifications
Windows 11 ISO
The first step will be to create a Windows 11 Bootable Disk Image.
In this example, we create a bootable image on Windows using Rufus 3.19.
Creating Bootable USB with Rufus
Navigate to https://www.microsoft.com/software-download/windows11 and scroll down until you see Download Windows 11 Disk Image (ISO)
Use the dropdown to select Windows 11 (multi-edition ISO)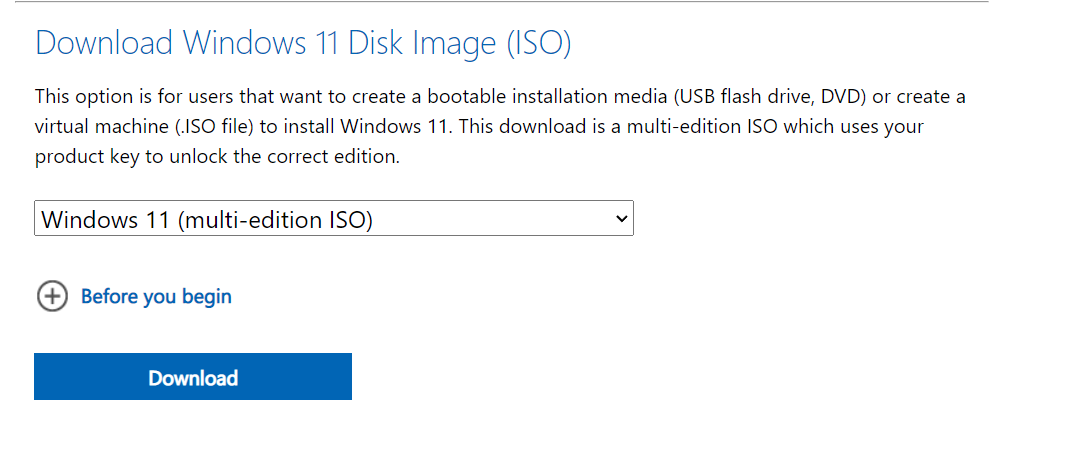 After Downloading the ISO use Rufus 3.19 to create the bootable USB.
Select the desired USB device
Select the Windows 11 ISO from your files
Leave other settings default to match the screenshot below
Click start to create a bootable USB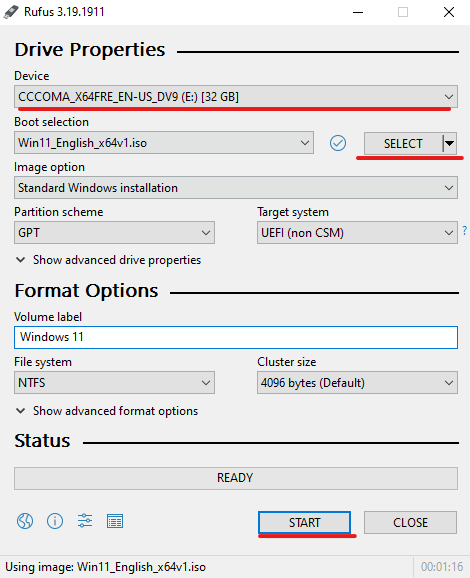 Rufus will prompt you to customize the Windows installation, providing to access additional installation options, allowing you to bypass the TPM requirement. This bypass is possible by editing the system setup registry, the registry can be edited manually, but Rufus 3.19 simplifies and streamlines the process.
*Note: If you are using coreboot bios, or your Vault is not equipped with a TPM, you must select Remove requirement for Secure Boot and TPM2.0 for a successful installation.*

For additional security, TPM can be added after installation.
Installation Process
Verify the Vault is

powered down

Verify the monitor is connected
Verify the USB keyboard is plugged in
Verify connection to WAN
Insert the USB install drive into a Vault USB port.
Power on the Vault

This may take a few minutes, A post-boot terminal status screen may appear, this is normal.

Press "F11" key during boot to enter the boot menu
Select the Windows 11 bootable USB drive

Select the Language, Time, and Keyboard preferences

Begin Installation

Enter a Product Key or select

I don't have a product key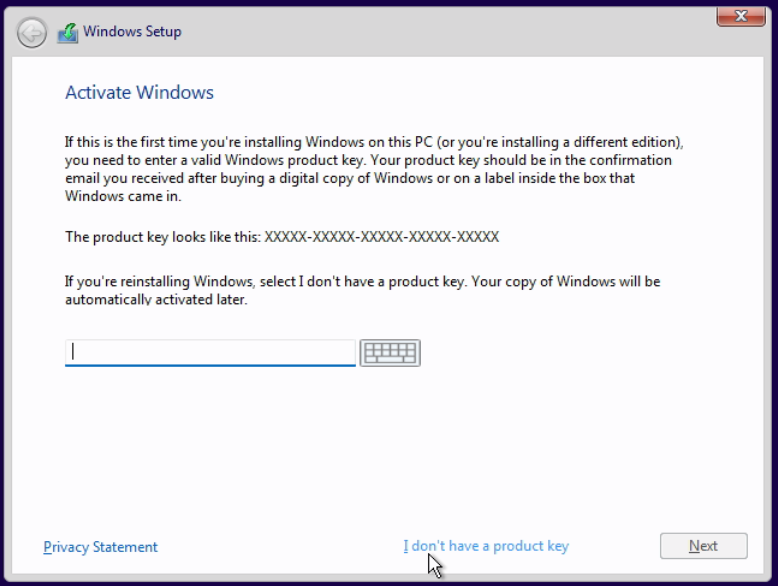 Select the Windows 11 version, in this example, we will install Windows 11 Pro

Accept the Software License Terms
Select Custom: Install Windows only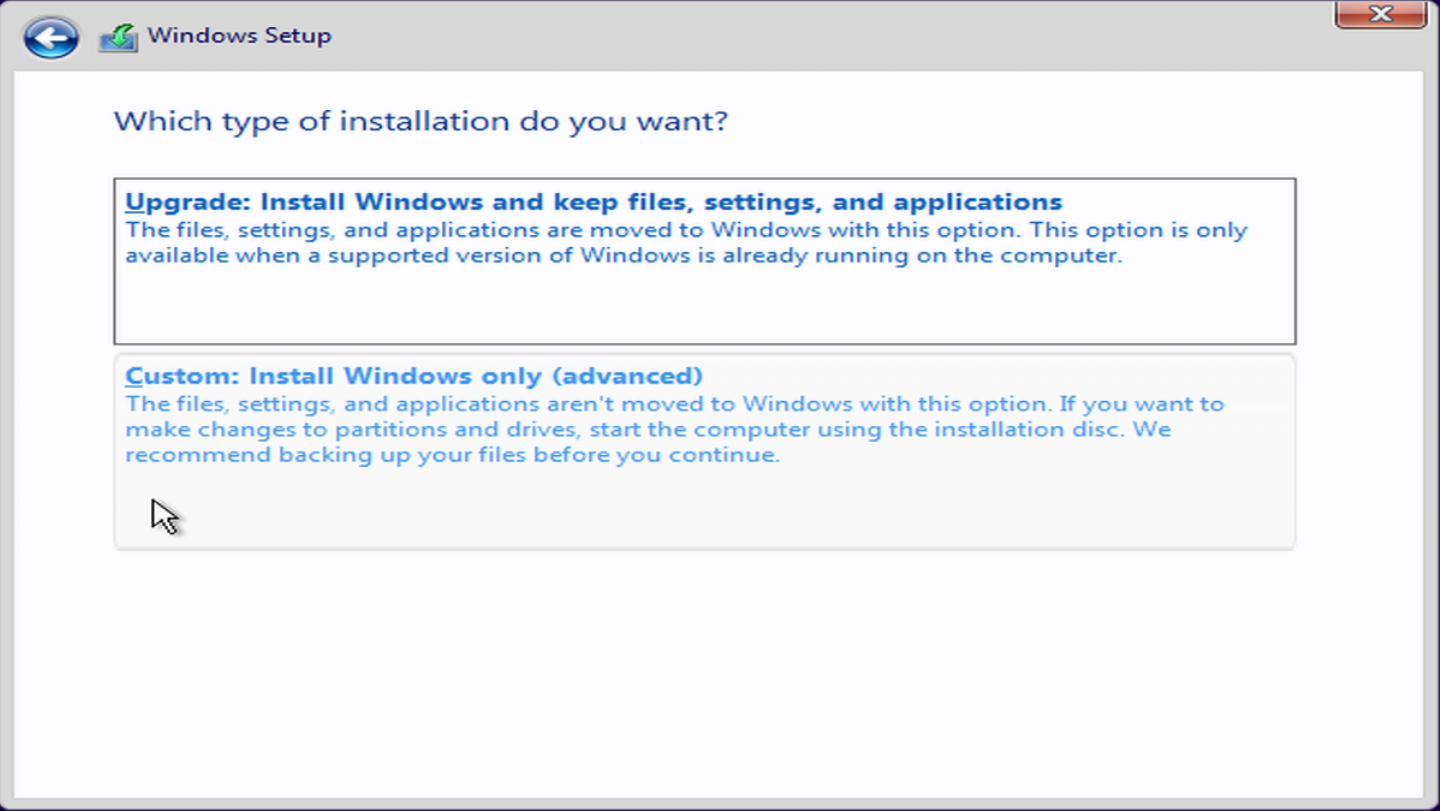 Select a drive
Verify the destination drive is empty

Select the drive, then select the delete option to clear the drive.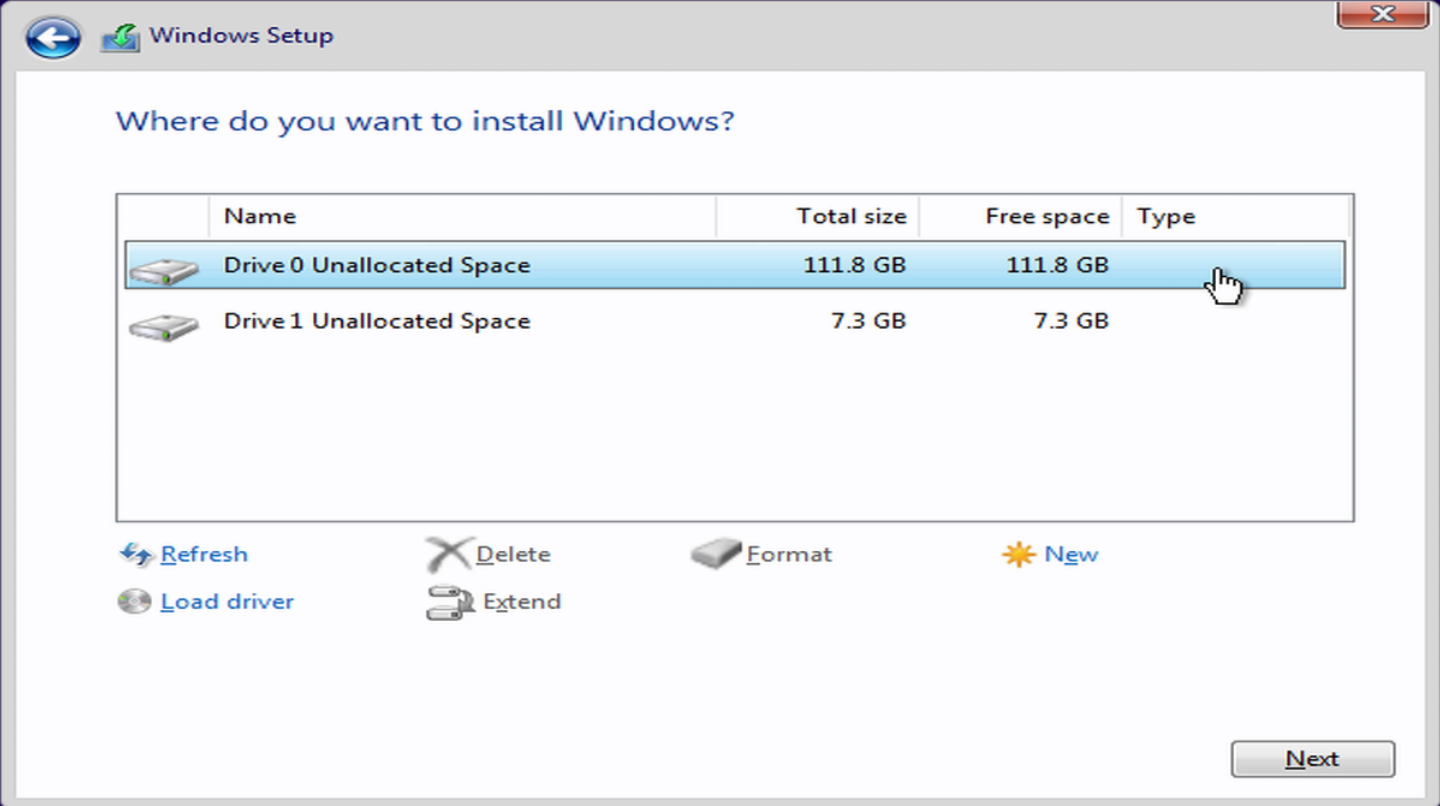 Wait while Windows 11 installs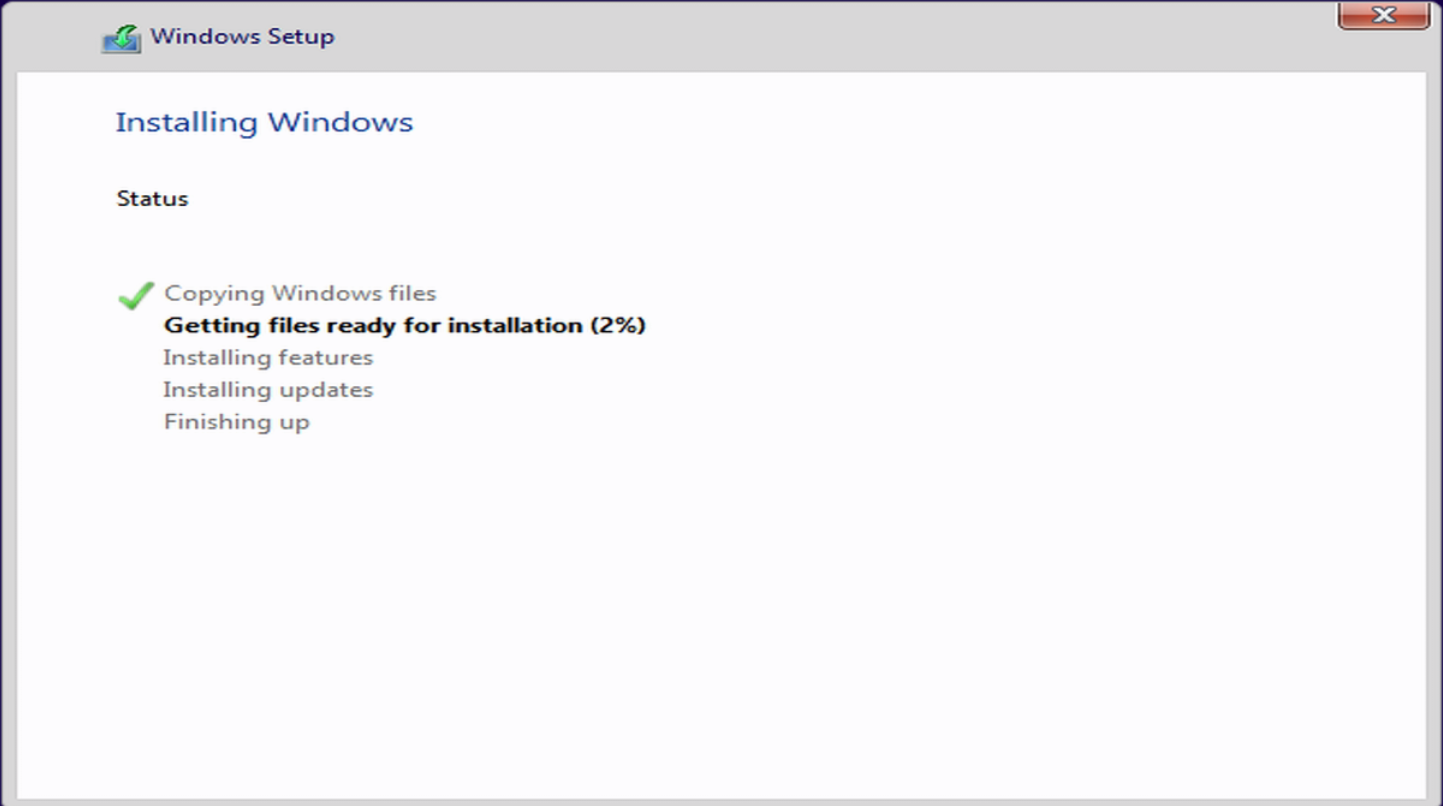 Reboot Vault (will reboot automatically after 10 seconds)

Select your Country

Select Keyboard layout

Connect to network
Check for updates
Automatic Reboot again

Name your Device

Automatic Reboot

Set up for Personal, Work, or School use; In this example, we set up for personal use.

Sign in with your Microsoft account.
It will take a few minutes for Windows 11 to complete the installation, Don't turn off your PC
Verify that the unit reboots and Windows 11 is displayed
At this point, Windows 11 has been successfully installed.
Windows 11 Compatibility
| Vault | AMI | coreboot |
| --- | --- | --- |
| FW2B | Tested | Fail (UEFI only) |
| FW4B | Tested | Fail (UEFI only) |
| FW4C | Tested | Tested |
| FW6A | Tested | Fail (UEFI only) |
| FW6Br2 | Tested | Fail (UEFI only) |
| FW6D | Tested | Fail (UEFI only) |
| FW6E | Tested | Fail (UEFI only) |
| VP2410 | Tested | Tested |
| VP2420 | Tested | Tested |
| VP4630 | Tested | Tested |
| VP4650 | Tested | Tested |
| VP4670 | Tested | Tested (requires newest coreboot version) |
Network Settings
You will see all network adapters in Network & internet advanced settings or Control Panel > Network and Internet > Network Connections
There is a minor discrepancy with the interface names, Windows arbitrarily names the network ports. Be vigilant while connecting the Ethernet cables.
If you experience any issues, please feel free to reach out to: support@protectli.com.