How to Remove the FW1/FW2/FW4A Motherboard
Overview
In some cases you might need to service the CMOS battery on a Vault. On the FW1/FW2/FW4A platform it is located on the concealed side which requires removing the the motherboard to access.  In this article we will cover how to remove the motherboard on a FW1/FW2/FW4A platform.
CMOS battery type: CR2032
Procedure
Place the device on a flat surface with the bottom plate facing up
Remove the 4 screws located at the corners of the bottom plate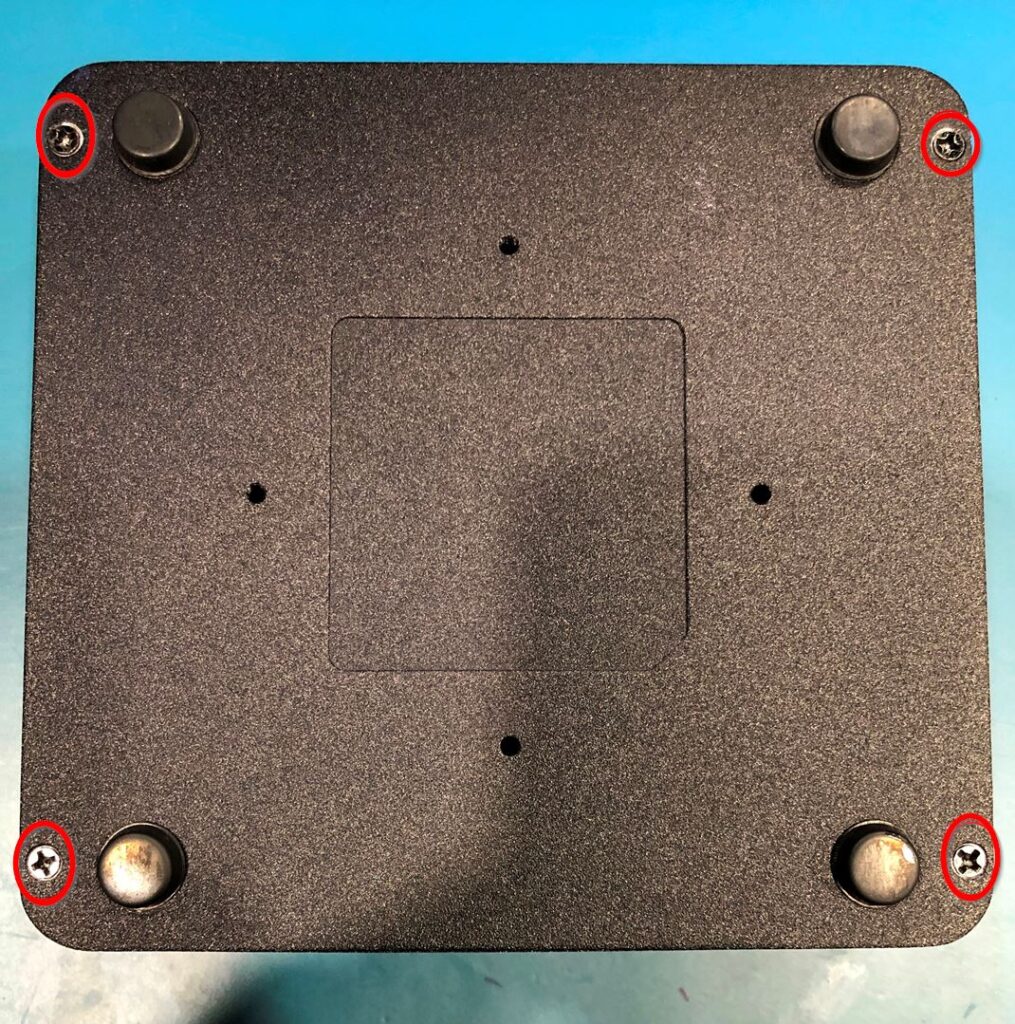 With the bottom plate removed and access to the motherboard, remove the mSATA, RAM and WiFi module if installed.
Removing the I/O faceplates can vary depending on the hardware revisions. Previous versions will have a screw on each side holding the faceplates on. The more recent versions are held on by the same screws which were removed with the bottom plate.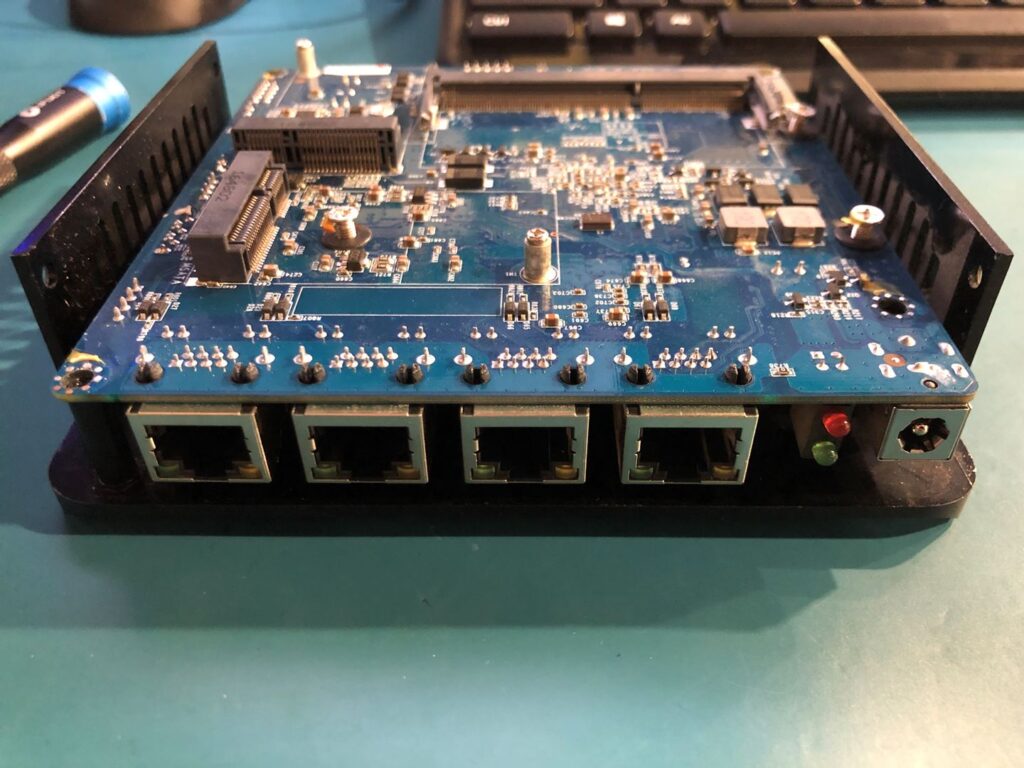 Remove the screws holding the motherboard to the chassis/heatsink as seen below
Note the two types of screws holding the motherboard to the chassis. Be sure to replace the correct type of screw in the correct location.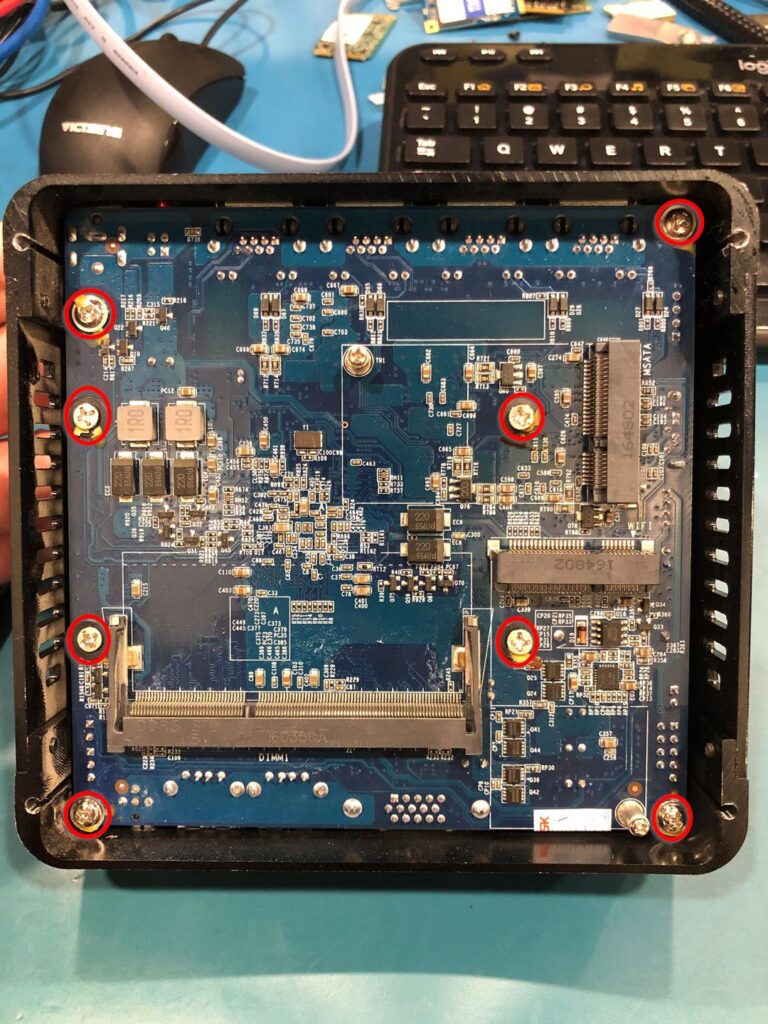 Remove the motherboard from the chassis/heatsink. Please note the thermal paste or pad is reapplied before reassembly.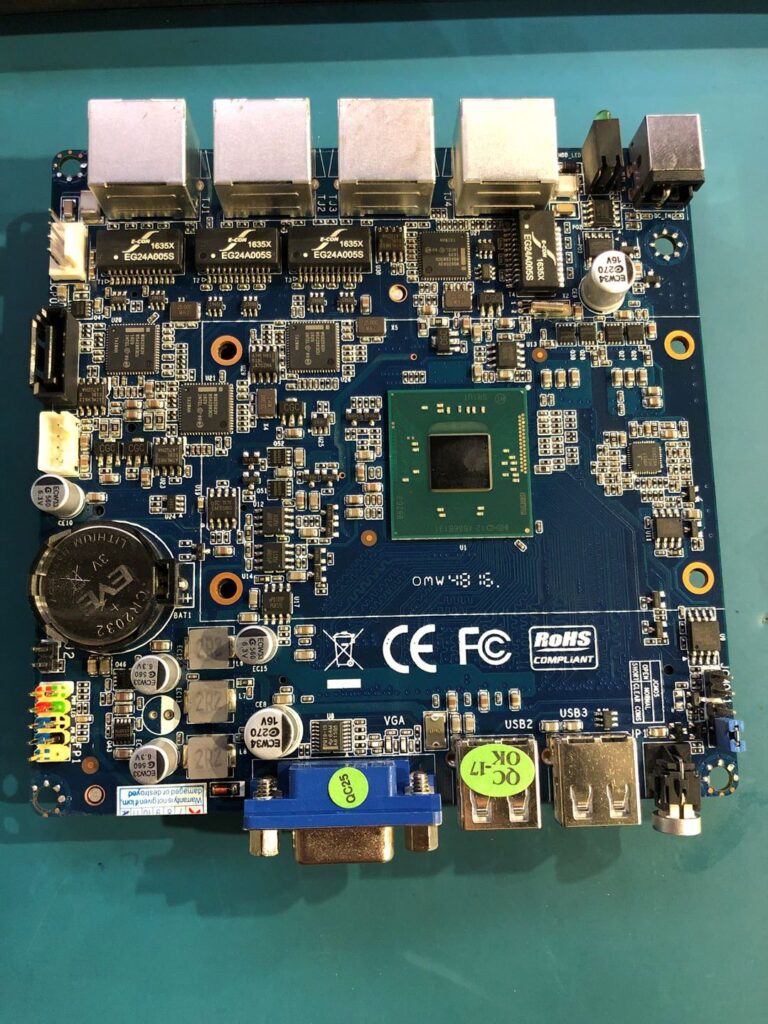 If you experience any issues, please feel free to reach out: support@protectli.com.