BIOS Workaround for ESXi7 Legacy FW2B/4B
Overview
The Compatibility Support Model (CSM) provides backward compatibility, allowing the BIOS to support legacy systems. By default, all Protectli vaults have CSM enabled.
Installation Error
When installing ESXi 7.0 or greater on the FW2B, the following error occurred during testing: Requested malloc size 186096144 failed, caller offset 0xefeaeef3 Fatal error: 10 (Out of resources). The malloc () function reserves storage block space otherwise needed to install ESXi 7. To correct this, follow the steps below to disable CSM in the BIOS.

Changing the BIOS
Restart the vault to enter the BIOS by pressing "del" on the Protectli splash screen.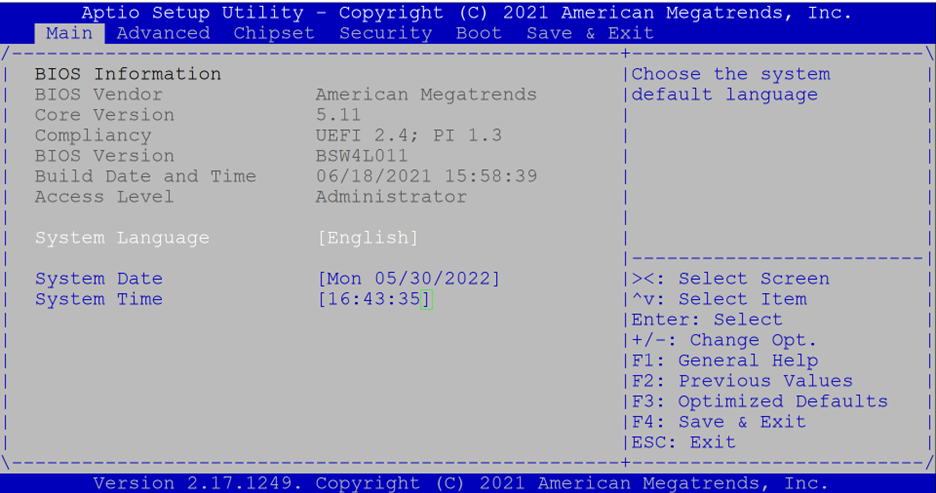 Navigate to the "Advanced" tab, then scroll down and select "CSM Configuration" by pressing "Enter."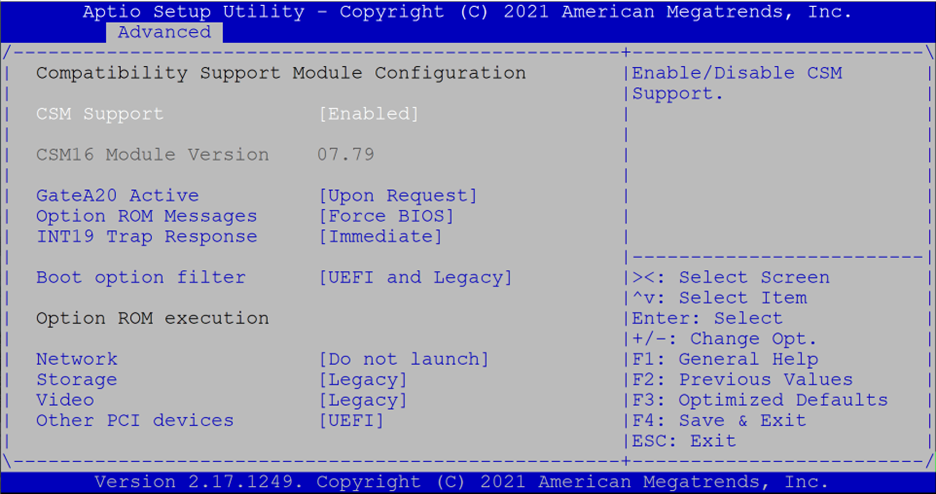 Note: Users may see the Warning!!! Video is in legacy mode. Select Video policy UEFI first, reboot and try again, when attempting to disable CSM support. You should already be in the correct location to correct this issue.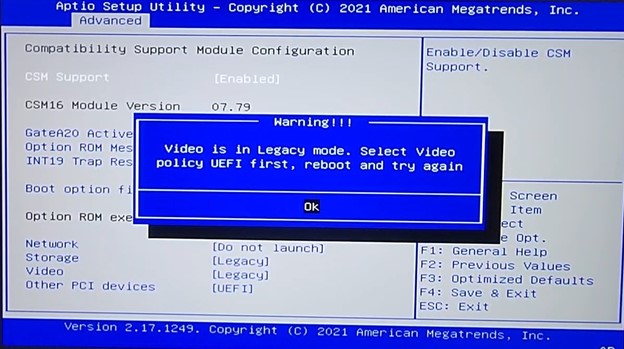 Scroll down to the "Option ROM execution" section on the current window.
Select "Video," followed by "UEFI."
Press "F4" to save and reboot, then return to the CSM configuration as shown previously.
Select "CSM Support" and then "Disabled."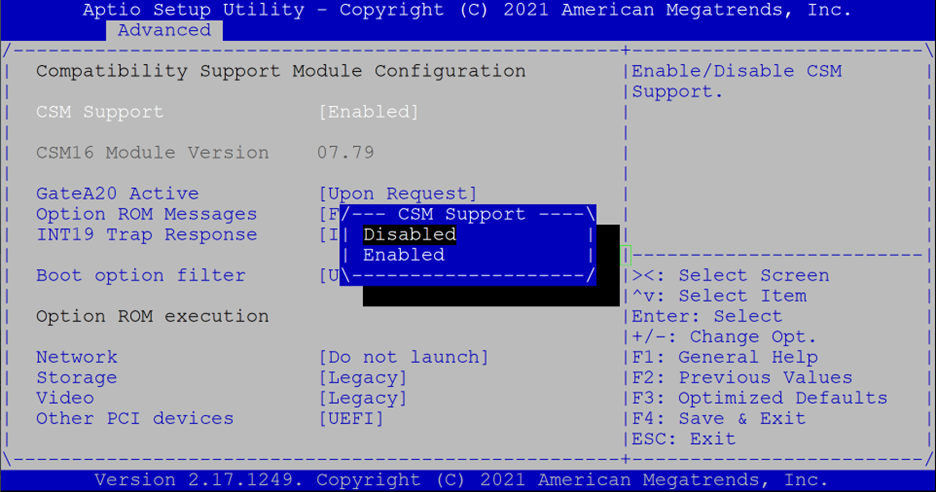 CSM should look like the image below, then press "F4" to save and exit the BIOS.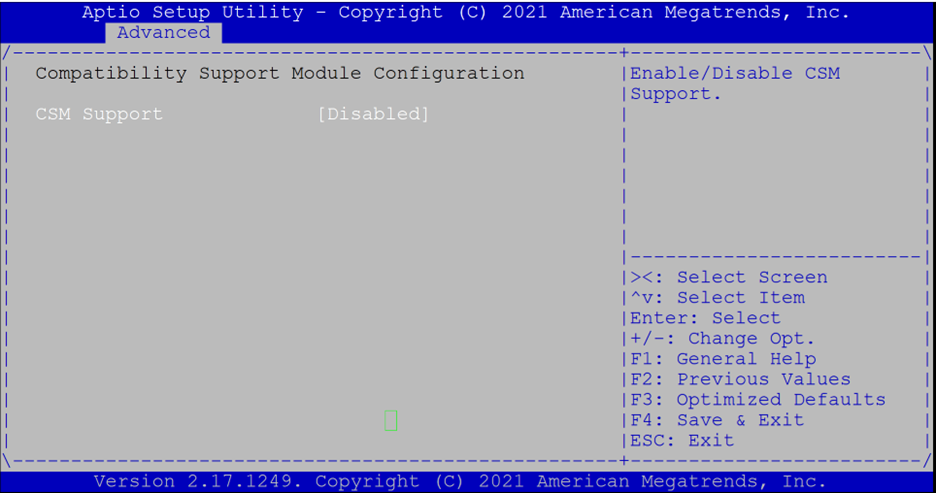 Continue ESXi Installation
Return to How to Install ESXi7 on the Vault – Protectli and continue the installation.
As always, if you need additional assistance, please feel free to reach out at support@protectli.com or find more information in our Knowledge Base.