Enabling Console Output in OPNsense
Overview
OPNsense is an easy to use, open source firewall and routing platform. It can be installed using multiple image types, such as VGA and Serial. The installer you select will determine how you interface with the OPNsense console. This article explains how to enable serial access to the CLI if you have installed using VGA. To find more information on OPNsense, please see OPNsense on the Vault.
Configuration
*Please note that a console login prompt will only be available for the output selected as "Primary"
If installing using the VGA ISO, OPNsense will default to VGA output. While OPNsense may briefly display serial output, it will quickly drop off before the console menu is available.  To enable serial output after the VGA version has been installed enter the WebGUI at 192.168.1.1.
From the WebGUI, navigate to System > Settings > Administration: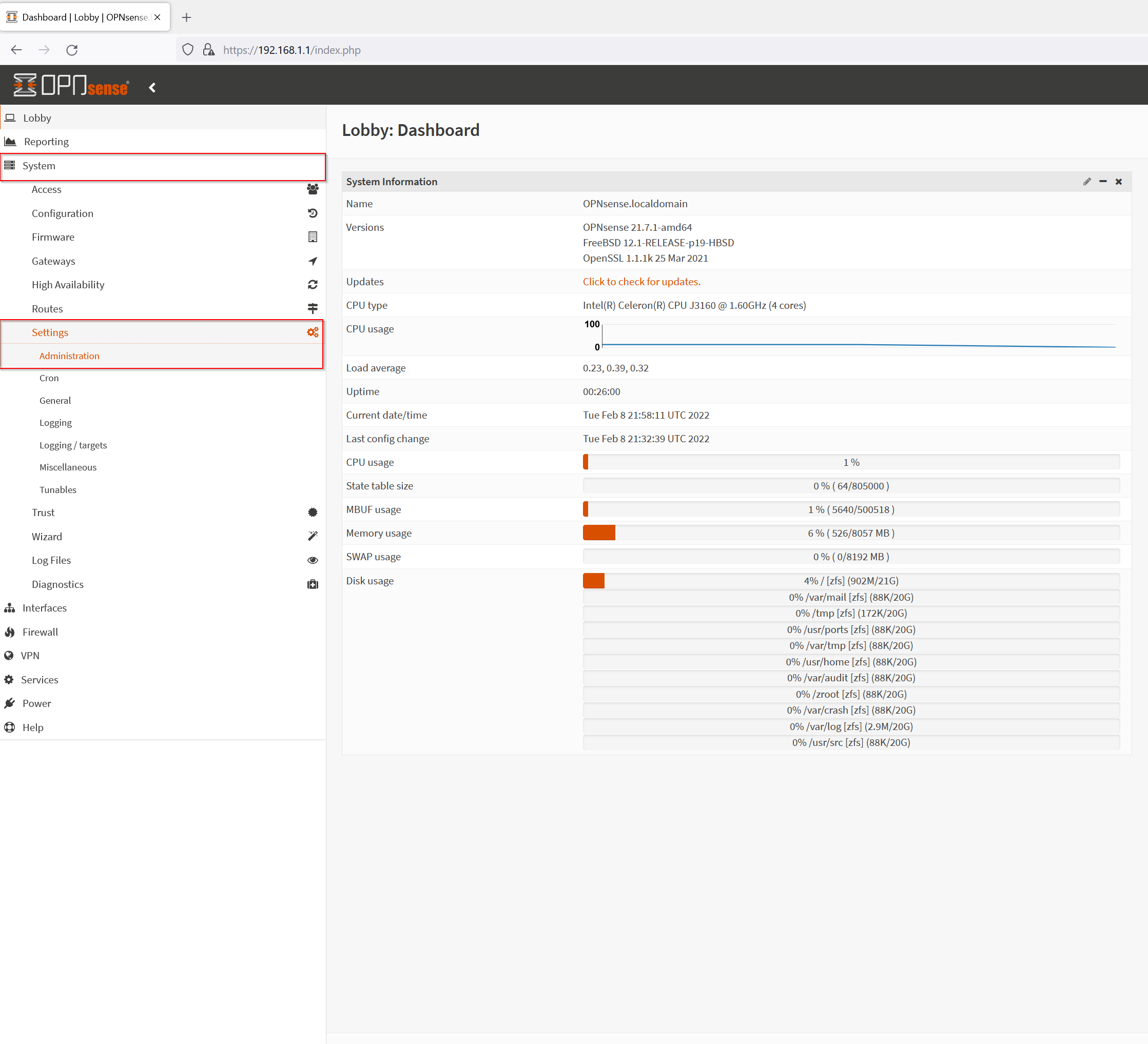 Verify the Administration tab is displayed.
From the Administration tab, navigate to the Console section.
Verify Console is displayed.
Select Primary Console > Serial Console.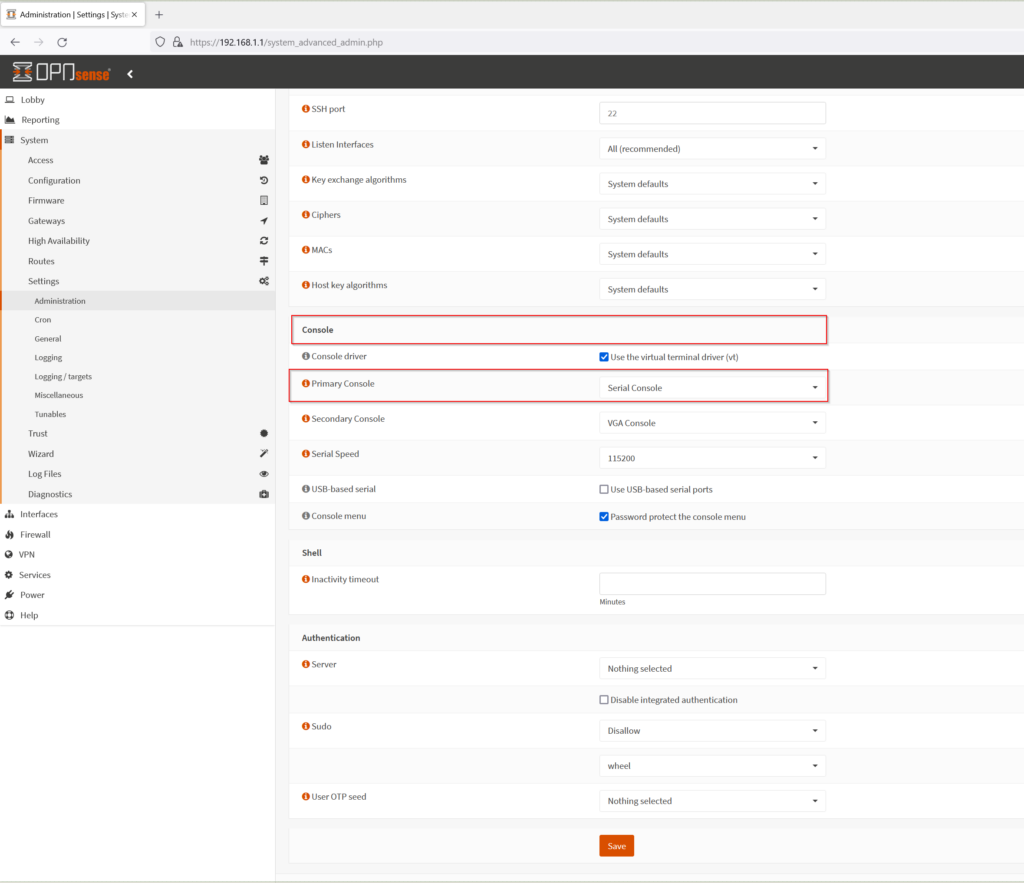 Scroll to the bottom of the page and click Save.
Verify the configuration was saved.
Once saved, console output should be enabled on The Vault.
Console Access
Now that OPNsense has been been configured to enable console output you can access the Vault using the COM port. To find more information about the COM port and how to use it please see How to use the Vault's COM port.
If you experience any issues, please feel free to reach out: support@protectli.com.